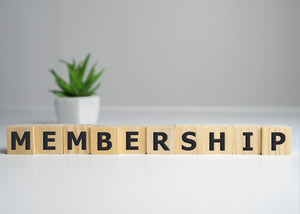 Do you use the Crossroads curriculum every month?  Use this cost-saving option to get a custom-generated code that will allow you to download any 12 regular-priced units (in the Crossroads collection or the Archived Crossroads collection) of your choice for one flat-fee.  (Any discounted or combined materials are excluded).
NOTE:  Although intended to provide you a full year worth of materials, there is no expiration date on the code.  It will expire only when you use all 12 uses (whether it takes you one year or longer).
Also included with this option, as a free gift, please choose one of our Retreat Materials:  
- "
Wait to Date
" Dating and Purity Teen Materials and Parent Workshops; OR
-
The Devil Made Me Do It?
(NEW!) Spiritual Warfare Retreat Materials with unique Group Activity and a ready-made Participant Booklet
This is an over $1,300 value. 

What is included:
Automatic download of one of our retreat units from our "Difficult Conversations" / Retreat Materials collection
Custom-Generated Code to be used for any 12 regular-priced "Crossroads" (or Archived Crossroads) units (one year worth of materials!)
NOTE: The custom code can only be applied once per check-out, so if you desire to obtain more than one unit at a time, you will have to do multiple check-outs.  In total, however, the code can be used for 12 regular-priced check-outs and never expires.  The customized code, moreover, will be linked to your email address and, therefore, cannot be shared or you will forfeit some of the value.