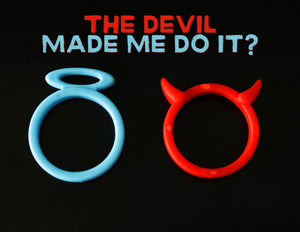 Spiritual Warfare Topic Designed as "Workshops" or as a Weekend "Retreat" for Teens
Includes:
- 3 Large-Group Sessions (including games, illustrations, videos, rich content, and more)
- 3 Small Group Discussion Breakouts (including thought-provoking questions and answers and life applications)
- 3 Quiet Time Sheets 
- 1 Group Challenge Activity 
- A Retreat-Round-Up Card to Print for Parents
- Participant Booklets Ready to Print - Just add your Retreat Schedule!
From the moment of baptism until our last dying breath we are in a war – not against each other, but against principalities, powers, rulers of the darkness, and hosts of wickedness. Some people choose to ignore the devil, pretend such an enemy doesn't exist - and others tend to "blame" the devil on everything.  The truth is somewhere in the middle. These retreat materials and parent guide are designed to help your youth maneuver the difficult topic of spiritual warfare.  Answering tough questions about what spiritual warfare is, why God would allow such temptations if He already defeated the devil, and how we can arm ourselves against such a battle.  When faced with worldly temptations, trials, or tests – teens will be able to discern the battle they are fighting and how to overcome it by siding with the victor, our Loving God.
Check out this VIDEO for more information about this awesome Retreat Unit!
"For we do not wrestle against flesh and blood, but against principalities, against powers, against the rulers of the darkness of this age, against spiritual hosts of wickedness in the heavenly places." Ephesians 6:12