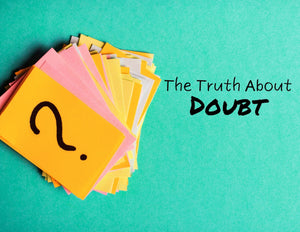 Apologetics-Based Sessions Designed as "Workshops" or as a Weekend "Retreat" for Teens (with Parent Take-Home Materials) - an Invaluable Resource for Parishes helping teens deal with doubts about their faith!
Includes:
- 3 Large-Group Sessions (including games, illustrations, videos, rich content, and more)
- 2 Small Group Discussion Breakouts (including thought-provoking questions and answers and life applications)
- 1 Group Challenge Activity 
- 1 Packet of Take-Home Materials For Parents (Filled with resources, tips, and other guides on helping your teens find good answers to good questions)
At one point or another, we all have questions - doubts - pertaining to God's character, our relationship with Him, or perhaps His existence altogether. Doubts are not wrong, but it does matter what we do with them - and whether we find good answers to our good questions or merely allow our doubts to fester.
Did Jesus really rise from the dead? Can we really trust a book that says a man put two of every creature on a boat? Can one really believe in God and science?
 The truth is God and intellect are not in conflict with each other - many times it is our human limitations that attempt to put a large God in a small understandable box.  Using a unique Bridges to Orthodoxy strategy, teens will have an opportunity not only to explore some good answers to hard questions, but to form their own good defense for Christ and attempt to answer doubts in a fun group challenge. 
By learning and equipping our teens and parents on the truth about doubts, we hope families will find this retreat and take-home materials valuable in carving a path towards finding the answers they seek and strengthening their faith through the journey.
"Therefore take heed to yourselves and to all the flock, among which the Holy Spirit has made you overseers, to shepherd the church of God which he purchased with His own blood."  Acts 20:28